Microsoft Gains Traction in 2015
With 2015 coming to an end, Microsoft has a successful and exciting year. According to Satya Nadella, Microsoft's shares are up 48 -67%. Cloud products are surging up to 88 percent in revenue. Meanwhile, Windows revenue is failing at an abysmal 22%. Analysts, organizations, and business users alike have gained tremendous confidence in Microsoft. Products such as the Surface evolved into a key player in the Windows 10 mobile segment. They learned from their mistakes and improved the Surface with each iteration.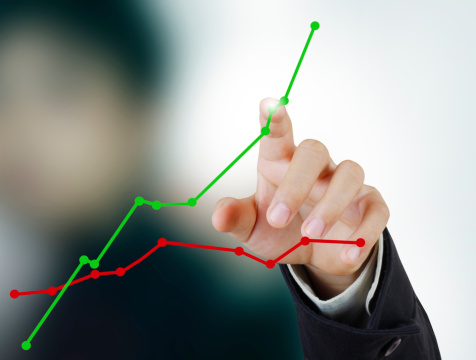 At this time, Microsoft's most significant competitor is Amazon's AWS cloud business.
Prospects are most definitely looking at the two big options Amazon AWS and Microsoft's Azure. Analysts predict that Azure revenues will rise up. In 2015, Azure is only second to Amazon AWS. Even though Amazon is leading the pack towards the cloud business—Microsoft gains traction in other areas:
Office 365 evolved into a subscription franchise progressing as a steady stream of revenue. The success has launched the Office Suite towards the new Office 2016 for both Windows and Mac users alike. Office 365 Enterprise E5 introducing their latest Cloud PBX offering.
Expect to see a new generation of Windows Server and System Center.
The arrival of Windows 10 opened a new venue of opportunity for new devices. The free upgrade packages offered opportunity for most Windows users is astonishing. This creates talk and possibly upgrade paths for certain users and organizations.
Will biometric authentication be a step forward in 2016? Microsoft is definitely pushing the envelope with Windows Hello and the debut of Passport. Eliminating the password seems to be the objective.
Microsoft bolstered their partnerships with companies such as SalesForce and Red Hat. Buying out 14 companies to further innovate their products will keep them well rounded for 2016.
The success of 2015 can also lead to negatives.
Microsoft issues 14 Patch Tuesday Updates, Windows 10, Office, IE, and Outlook.
The failing smartphone arena with Nokia and Windows Phone market share.
Announcing OneDrive's unlimited storage only to discontinue unlimited storage by the end of the year.
To learn more about how Microsoft solutions can enhance your business and increase productivity, contact CyberStreams at (425) 2_74-1121 or by email at sales@cyberstreams.com.