Microsoft Updates OneDrive for Personal and Business Storage Plans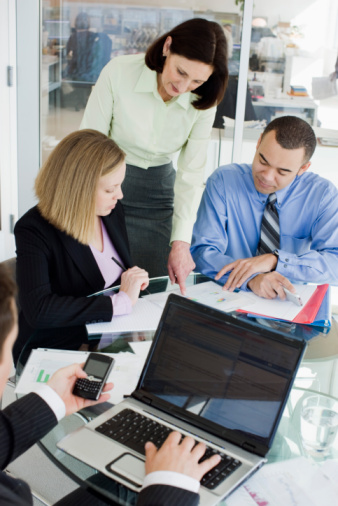 Recently, Microsoft decided to throttle storage for Microsoft Office 365 Personal users due to the small fraction of its user base who have been abusing the unlimited data storage allotment. Last year, Microsoft announced unlimited storage for Office 365 subscribers. Like any "unlimited" service, OneDrive for Microsoft Office 365 was prone to user abuse, especially at a time when users are becoming more dependent on the cloud.
Microsoft had announced that Office 365 customers on premium Enterprise, Government, and Education plans will receive OneDrive for Business unlimited storage. These plans include:
Office 365 Enterprise E3, E4, and E5
Office 365 Government E3, E4, and E5
Office 365 Education
OneDrive for Business Plan 2 and SharePoint Online Plan 2
The rest on other Office 365 Enterprise, Business, and standalone plans will receive 1 TB storage per user by default, and subsequent need for more cloud storage would incur a fee.
Cost-effective solutions maximize the potential of your business. CyberStreams provides IT consultation services to help you figure out the best IT investments. Call us at (425) 2_74-1121 or send us an email at sales@cyberstreams.com to get in touch with one of our expert IT consultants.
It appears that the limits imposed were all done in the pursuit of productivity and collaboration, which were the two driving principles that push businesses into signing up for Microsoft Office 365. According to the OneDrive blog:
We're no longer planning to offer unlimited storage to Office 365 Home, Personal, or University subscribers. Starting now, those subscriptions will include 1 TB of OneDrive storage.
Free OneDrive storage will decrease from 15 GB to 5 GB for all users, current and new. The 15 GB camera roll storage bonus will also be discontinued. These changes will start rolling out in early 2016.
For the full scoop, click here.
Aside from the changes in storage limits for OneDrive, Microsoft also announced a new sync client for Windows and Mac. Microsoft calls it the "Next Generation Sync Client", and it's a sync client that's made specifically for OneDrive business customers. One of the main features on the new sync client is the added SharePoint functionality, which includes syncing OneDrive for Business and SharePoint document libraries.
Should you be concerned about the changes in storage limits?
Microsoft expects the transition to be complete by March of 2016. Microsoft has carefully monitored data usage, and at this point it's no longer practical for Microsoft to ask for $70 annually for the service, when some users abuse the service that should have cost them $1500 or more on a different cloud provider.
Microsoft claims that on average, OneDrive for Business users consume less than 1 TB, but it would take a lot more than just statistics to convince their business customers that they would be paying more money for less storage. It's a necessary business compromise that Microsoft needed to make to ensure that the majority of their business customers would have stable Cloud services for the foreseeable future.  Unlimited services have always been controversial – it's a great way to get users to try the service, but sooner or later, the business would need to make a decision for the benefit of the majority.
Users are now collecting data an unprecedented amount of data. We all like the idea of streaming, but dense data formats such as 4K would have Cloud storages filled to the brim. The integration of OneDrive in Windows 10 allowed many users to be dependent on the cloud, and with everything that gets stored into the cloud, it's understandable for Microsoft to implement a policy to regulate storage use so the majority can still enjoy Microsoft OneDrive without any problems.
Regardless of what Microsoft decides to push onto their OneDrive for Business platform, we need to be prepared. Is your organization ready for these changes? Call us now!
Changes in products and services happen every day. Is your business equipped to adapt to the changes? CyberStreams provides the most comprehensive IT support to ensure that your business has everything it needs to incorporate changes from IT products and services. Contact us at (425) 2_74-1121 or send us an email at sales@cyberstreams.com to get in touch with an IT expert.