OneDrive for Business vs Dropbox for Business
OneDrive and Dropbox are not competitors. Instead, they are partners. Each service separates itself to stay competitive. There is indeed overlap between the two services. Microsoft has dabbled in both.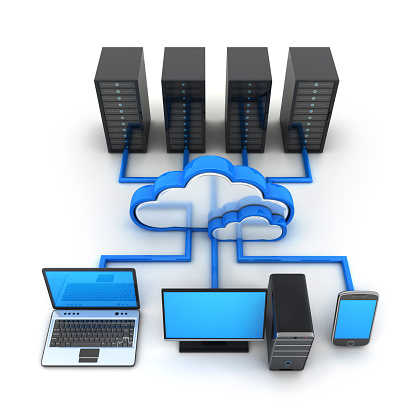 At CyberStreams we deal every day with customers just like you who are trying to work through the maze of storage options. Here are some things to look for when it comes to storage:
Storage Capacity – Almost all cloud vendors offer unlimited storage with their business subscriptions
Backup Features – Redundancy is important to most, as most company data is cannot afford to be lost.
Security – Most organizations require compliance. Double check that to see if your provider meets the criteria.
Support – When backups aren't working properly, make sure you have someone to call.
Collaboration – How often an organization shares data internally or externally will be a deciding factor.
Connection—Those with slow internet connections will have problems downloading or uploading large files.
These are some of the aspects of storage that our friendly CyberStreams staff would be happy to walk through with you to meet your storage needs. Pick up a phone and call us at (425) 2_74-1121 today or email us at sales@cyberstreams.com.
The market for cloud storage is at an all-time high. It's hard to ignore these two when they offer similar services.
It comes down to Storage vs. Collaboration.
OneDrive for Business (OFB) = Storage
Save documents when you don't plan on sharing them.
You plan to share them, but they have limited scope or lifecycle.
No offline access to shared folders
No password protection
The best part of OFB (OneDrive for Business) is that it comes with select Office 365 Business or Enterprise plans. Select plans offer unlimited storage. For more collaborative sharing, we recommend building a SharePoint site.
Currently, at a price range of $15-$20 per/user/month the value is with Microsoft. This is because a business can grow with Office 365 within the same price range as DFB. For those who want to share workflows on O365, they should inquire about a SharePoint Online worksite.
Dropbox for Business (DFB) = Collaboration
DFB (Dropbox for Business) can work just as well as OFB, if not better. Syncing response time is quicker OFB. If your business requires sharing files outside your business, then DFB can be of use. Collaboration happens in real-time and even allows working offline.
Dropbox (freeware) and DFB (Dropbox for Business) as the name implies—the business version is indeed a subscription. Most of you who are reading this most likely have a Dropbox account. The only way to upgrade from a regular Dropbox account is Business and Enterprise.
Since Dropbox's foundation is built in the cloud, they're more inclined to become more experienced and integrated in cloud storage. They will always have more functionality compared to OFB. Even though Dropbox and Microsoft have a partnership.
According to a Dropbox representative, they ran a pilot with DFB & OFB with Plantronics, an enterprise electronics company and found:
85% of pilot users wanted to switch over to DFB due to reliability of sync and ease of use
Dropbox was consistently faster at syncing files, with large files over 30mb being 50x faster
It could take up to 11 separate actions to share a files externally compared to 1-2 with Dropbox
It appears that DFB's efforts have paid off. Microsoft, meanwhile is steadily improving OFB. Both options now offer a sync tool. Office Online is now integrated onto both offerings. If you have an existing Office 365 tenant, you should stick with OFB. If you need to share files with others outside of your tenant DFB is a clear winner offering excellent collaboration functionality. DFB's pricing for collaboration comes at $15 per/user/month.
Those who are subscribed to select Office 365 Business or Enterprise SKUs will have OFB (OneDrive for Business).
Still Confused? Need More Answers? We can help! Give CyberStreams a call at (425) 2_74-1121 or email us at sales@cyberstreams.com. We will be happy to assist you in making the very best decisions for your storage needs!