Selecting a Local IT Service Provider
Whether you're in Seattle, Bellevue, or Western Washington, it can be hard to find a local IT service provider that can fully understand your needs – And with so many IT solution providers out there, it's often hard to choose or even know which one to trust. We've all heard the horror stories of small business owners and managers who decide to make the costly mistake of handling their IT themselves when in a pinch. Far too often we see the most tech-savvy person in the office inheriting the role of the one-man IT team.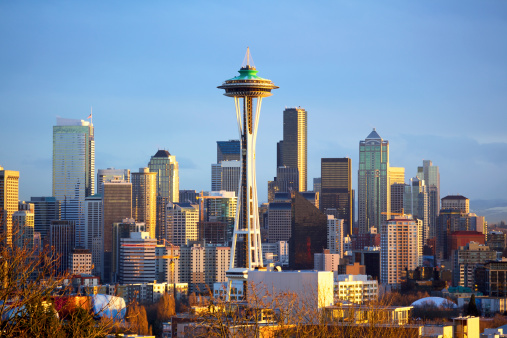 An active provider in the area, can benefit your organization with key knowledge of similar industries that are facing the same obstacles as you. As well as know what you need to meet the necessities of your organization. In order for you company to achieve and maintain success, you need an IT solutions team who has invested in better service and solutions by understanding your demographic.
The products and services compared to a national sales plan are much broader.
This tends to stray away from the needs and desires of local clients. Choosing a local IT provider allows a broader scope of service choices compared to a marketplace of tens of thousands. Selecting small business in the area drives innovation, and provides a better understanding of client needs, thus allowing IT service providers to take the time to form a close and solid relationship.
Most tasks can facilitate remote troubleshooting that can benefit both the provider and the client. A regularly scheduled maintenance routine is a must! This methodology is often more cost effective in an SMB, and often makes it easier to have an extra set of eyes, or a local helping hand, where resources are readily available.
Asking for help should not be frowned upon, you should be requesting assistance when problems arise.  Make the leap, by hiring professionals to carry out these responsibilities – A reputable carrier goes a long way. Your workstations, servers, and laptops, will run more efficiently as a result of IT providers scheduling regular updates and patches.
The common theme is selecting a local provider:
Technical capabilities – IT providers must have applications such as your CRM and QuickBooks. Email must be at 100% to keep operations running. Experienced providers, will help develop the right plan of action tailored to your business.
Market Focus – Does your provider know your industry or have a history of clients in your industry? This is a must if your business falls into specific requirements, regulations, and compliances. Experienced providers can help navigate through tough regulations that will match with your technology needs.
Proven Track Record – If your IT company can't provide you with a solid action plan of deliverables, you should inquire as to how quickly they can address common issues or ongoing issues that may arise. Prolonged outages can hurt business. It's important to ask about their Service Level Agreement (SLA) responsiveness when a problem arises.
Realistic Timelines – Scheduling is essential, as is the amount of consultation, validation and other miscellaneous services required for smooth implementation.
Managing Expectations – Allows to set up expectations in phases, to draw out a scope of work.
Good Match – Avoid low priced promises and aggressive pushers, who constantly advertise their services. Now more than ever, your company's success depends largely on technology. The goals should be clearly defined by the IT provider. Make sure they emphasize that your objectives can be met to your standards.
Data Protection – The most important asset that IT providers need to secure are your computing assets. Does your provider secure your data and network? If so, they must have a fortified backup disaster recovery plan (BDR).
CyberStreams provides reliable comprehensive IT solutions and support to organizations in the Seattle, Bellevue and Western Washington area. Contact us today to book your free no obligation consultation with one of our dedicated technology experts.