The Value of Skype for Business
People have heard about the fact that Microsoft has allied with Skype to create Skype for Business, but many can't seem to figure out what all the fuss is about. Most business owners don't know what E5 SKU with PSTN (public switched telephone network) calling could mean for them and for their business.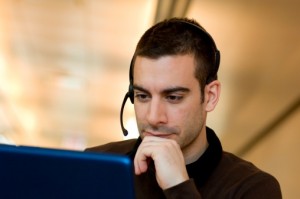 Within a business, there are services that must be enterprise-grade. There are two that come to mind: a legitimate business phone number and a business email. Microsoft has now leveraged their services into the complete package. Telco carriers should be worried, because alternatives to their services (such as Skype for Business) are now making headlines.
In typical Microsoft fashion, connections and partnerships will, or have been, established.
How Skype for Business works with existing telephony networks is invisible to the end-user because numbers are hosted and served by Microsoft servers. This results in a telephone system that is completely different than the model traditionally offered by the telecommunications companies, but feels much the same. It is called Enterprise Voice VoIP. The great thing about Skype for Business is that it's completely scalable. This means that your telephone service can grow in pace with a company's forward progress.
It's easy to introduce a Cloud PBX with PSTN calling into a customer's Office 365 E5 SKU. What you get is a modernized voice plan. This includes a Cloud PBX with PSTN capabilities.
There are 3 options for PSTN:
Hybrid On-Premises w/Cloud Connection
Cloud PSTN Calling Domestic
Cloud PSTN Calling International
According to Microsoft, in order to use Cloud PBX, PSTN Calling, and PSTN Conferencing you must purchase or subscribe Skype for Business Plan 2 or its equivalent E1, E3, or E5.
Below is a basic chart of what you will need after you've purchased the right SKUs.
Our Skype for Business engineers are prepared to deploy Microsoft's latest and greatest. There is a long laundry list of requirements and prerequisites before diving in. Get it right the first time. For more on Skype for Business give CyberStreams a call at (425) 2_74-1121 or send an email to sales@cyberstreams.com today.