What's Ahead for Cybercrime in 2016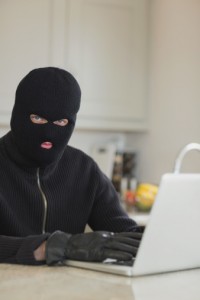 It's a New Year and that means a clean slate: time to put your expectations, assumptions, and fears behind you and focus on the future. Now, it's crucial to look ahead and examine the current – and evolving – technology landscape and how your business will be affected.
What should your organization be expecting when it comes to cybercrime?
Our sources from WeLiveSecurity have be studying trends, and they've given us an idea of what to expect – and look out for – when it comes to cybercrime in the 2016.
Tech support scams are on the rise, in addition to malware attacks and the notorious ransomware viruses.
Windows will always be a target, but despite what many claim Apple products are not immune—they will continue to see a spike in malware exploits.
With few reasons to upgrade, legacy devices will be used in Healthcare along with niche applications. Cutting edge or new devices will often overlook security, which makes them inefficient and greatly reduces incentive to upgrade.
Higher-ups in Healthcare will face increased pressure to focus on HIPAA compliance.
Credit cards are still a hot commodity for hackers. Adopting EMV will help, however hackers will always continue to discover vulnerabilities when there's money involved.
Expect to see Healthcare in IT activity where higher-ups will see increased pressure for HIPAA compliance.
Increased security through mobile devices is always a hot topic. Innovative authentication techniques will be on the rise – and it's crucial that you pay attention and adapt.
Expect to see more phishing scams targeted at C-level executives.
Adobe Flash, PDF, and Oracle Java are to be updated and patched frequently.Popular Web frameworks such as Drupal, Joomla, Typo3, and WordPress could be targeted as they continue to increase in popularity.
It's impossible to anticipate exactly what's around the corner – but with strategic planning, attention to trends, and proactive care, our team will help ensure your business is ready for absolutely anything. Reach out to CyberStreams to discuss the most effective ways to keep your operations running smoothly, without disruption: contact us at sales@cyberstreams.com or (425) 2_74-1121.